Mosquitoes are the deadliest insects in the world, they kill at least 725,000 persons every year. Malaria alone kills 400,000 people (mainly children).

Mosquito Killer Lamp can perfectly kill mosquitoes and other flying bugs to get rid of them fast without sticky and messy poisons or sprays! 
Diseases transmitted by mosquitoes include Malaria, Dengue, Zika Fever, Chikungunya, Yellow Fever, West Nile Virus, Filariasis, Tularemia, Dirofilariasis, Japanese Encephalitis, Saint Louis Encephalitis, Western Equine Encephalitis, Eastern Equine Encephalitis, Venezuelan Equine Encephalitis, Ross River Fever, Barmah Forest Fever, and La Crosse Encephalitis, as well as newly detected Keystone Virus.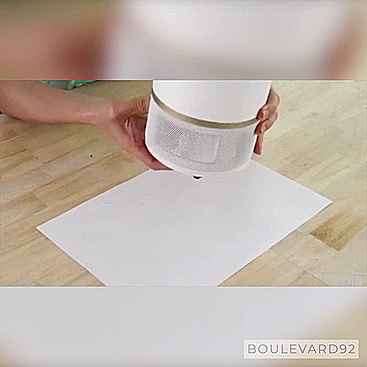 Regular use of pest repellants results in severe Health and Environment Hazards.
Pesticides like surface sprays, oils, gels, and treatments, linger in the environment for days, weeks, or even longer after application. Cause Irritation to eyes, nose, and throat. Contaminate air, soil, or dust that floats in the environment.
Burning one mosquito coil amounts to smoking roughly 100 cigarettes, also increases the risk of lung cancer.
Chronic exposure to some pesticides can result in damage to the liver, kidneys, endocrine, and nervous systems.
Pesticides can enter your body through food or drink, skin contact, pesticide-soaked clothing, inhale pesticide vapors, sprays, or dust.
A bird or pet may be poisoned if it eats an insect killed by pesticides.
Strong health risk factors for pesticide poisoning on unborn babies and young children, pregnant and nursing women, elderly and sick people.
NO HARMFUL CHEMICALS. NO PESTICIDES. NO RADIATION. NOISELESS.
Without any chemicals, non-toxic, tasteless, smell-free, safe, and environmentally protected.
Just with a few steps, mosquitos will stay away from you! Mosquitos will not disturb you anymore! The light source will attract mosquitoes in and starve mosquitoes in the tray! Most importantly, these processes do not involve any radiation! The content of the Mosquito Killer Lamp is non-toxic and safe for humans and pets. 
Besides, this Mosquito Killer Lamp guarantees low power consumption. This Lamp will not bother you while sleeping. This Lamp is also easy to clean. You should simply remove the storage box to clean mosquitoes with a tissue or a small brush. Purchase Joopzy`s Mosquito Killer Lamp for a very affordable price, save a fortune for yourself, and have mosquito-free nights! 
ATTRACTS, SUCKS, DEHYDRATE & KILLS WITHOUT SPLASHING A DROP OF BLOOD.
A Photocatalyst Mosquito Killer trap that kills mosquitoes without harming the environment and vicinity.
With Ultraviolet Light Mosquito Killer, you will get rid of bugs, insects, and flies without risking your family's health! 

Our safe and non-toxic insect killer is here to help you eliminate flies and bugs with the magic of electricity. The Ultraviolet light will lure the bugs and the powerful electric shocks will zap all flying insects, thus keeping your living room, bedroom, or even office mosquito-free!


Now you can make sure that you and your loved ones enjoy bug-free nights with the Ultraviolet Light Mosquito Killer, which is designed to effectively eliminate all flying insects, including those blood-sucking mosquitoes, annoying flies, and other pesky bugs! All you have to do is plug in our fly zapper and that's it!

You don't need chemical sprays, fumes, or other potentially harmful bug repellents anymore. Purchase Joopzy`s Ultraviolet Light Mosquito Killer for a very affordable price, save a fortune for yourself, and have a mosquito-free house!
Specification:
Working Principle: Physical Air-dried

Rated Power: 5W

Rated Voltage: 220V

Color: White

Power Supply: USB

Size: Approx. 12x21.5cm

Suitable Area: 50 Square Meters
Features:
Effective Kill and Trap Mosquito –

 Emits 368nm mosquito-loving wavelength,

 

mosquitoes

 

are attracted to the light source, and then a powerful cyclone will make the mosquito dehydrated and died.
Safe and Non-toxic – No smell, no radiation, non-toxic and chemical-free, and is extremely silent, being ideal for the baby nursery or adult bedroom and safe for human health and environment.

Strong and Quiet Suction Fan –

 The fan stirs the surrounding air to form a vortex, when the mosquito approaches the wind tunnel, it will be sucked into the mosquito trap by the strong vortex, then just get trapped inside till their death.
Rechargeable and use Anytime, Anywhere –

 The device can be used for the indoors and the outdoors, and can be recharged by plugging the USB cord into any power source.
Easy to Clean – Just empty the tray with the dead mosquitoes and wash to clean and disinfect the electric mosquito killer
Wide Coverage – 

Up to 50 square feet coverage. Continuous and uninterrupted service. Enjoy a mosquito-free environment and say goodbye to painful bites!

USB Electric LED Mosquito Killer Lamp is the #1 choice by homeowners, office teams, pest control companies, and hotel owners worldwide. 
Try this product and you will love it because hundreds of people already use them and recommend the results.